In Circuit Test
Analyst In Circuit Test Systems
High-coverage In Circuit Test (ICT)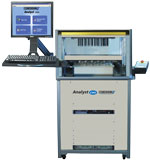 The CheckSum Analyst ems is designed to test all types of circuit assemblies. The system combines manufacturing process testing with TestJet Technology to test a single assembly or a panel of multiple assemblies.
MultiWriter Part Programming
In Circuit On-Board Part Programming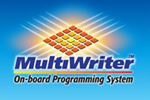 On-Board, Production Part Programming for up to 384 devices simultaneously means high-throughput at low cost.
Reliability at low cost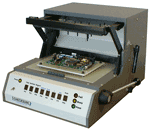 Reliable low-cost test fixtures from CheckSum.
Turnkey support
Custom fixtures & test programs

Only CheckSum offers complete ready-to-run turnkey applications packages so your boards are in production fast.