CheckSum High-Throughput Option
The high-throughput option uses a dual test system architecture with dramatic results.
Benefits and Features
2 x Faster for multi-up panels
Use existing fixtures with minimal wiring additions
Compatible with existing Analyst series test systems
Upgrade your Analyst series In-Line, TR-9, & 12KN test systems
Increase Production Output 100%
Use your existing test system plus additional test resources
Use the validated test programs
Test fixtures are updated with minimal wiring additions
Same easy-to-use CheckSum software for new programs
Simple operator interface for production test
All of the standard CheckSum options and features are available
MultiWriter† compliant for on-board, gang programming of multiple devices at same time on panel applications (up to 384 simultaneously)
CheckSum support, a board test and part programming company, founded in 1987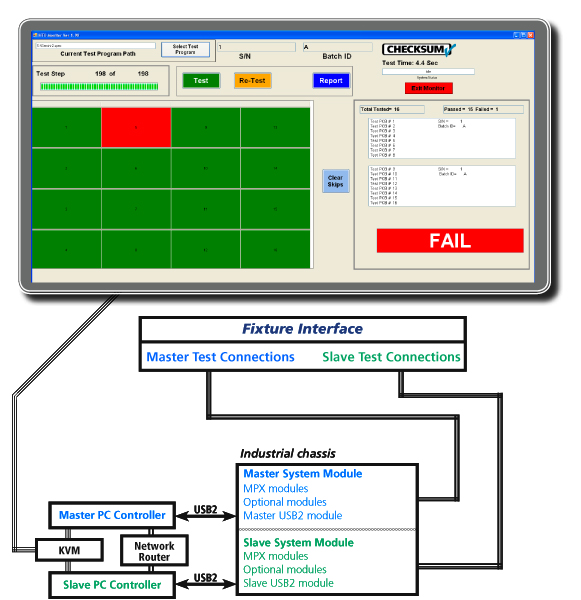 Please contact CheckSum to discuss the high-throughput option as an upgrade to your CheckSum, or with a new test system.
† MultiWriter Technology is protected under U.S. Patent No. 7,802,021.