PILLARGEN 30 / 40 / 80
Cost effective Nitrogen generating systems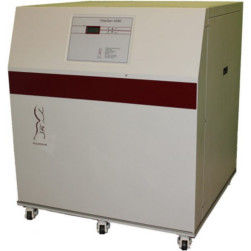 The PillarGEN Nitrogen generation system has been specifically designed to meet the Nitrogen supply requirements of the current range of Pillarhouse selective soldering systems.
The latest Nitrogen generation design technology combines compact size with ultra-quiet operation.
Product Description
The PillarGEN-30 is specifically designed to integrate with the Pillarhouse Pilot bench top soldering system.
The PillarGEN-40 and -80 systems offer a fully integrated communication protocol to allow the monitoring and displaying of the unit's status on the selective soldering machine. These values include oxygen concentration, flow rates and pressure – incoming air/outgoing Nitrogen.