HANDLING & STORAGE
Antistatic Clear A4 Binder
A4 portrait format binder, transparent cover and back with blue spine
Permanent static dissipative PVC
Stamped with the ESD Symbol
Recyclable
Document Wallets
Document wallets made from static dissipative polyethylene film
Complies with EN 61340-5-1
Amine free
Heat sealable
Transparent
Recyclable
Notes:
The Rs value is guaranteed for up to 3 years under normal use and storage conditions.
Antistatic Ring Binder
A4 portrait format
Antistatic blue PVC covering
Posca Pens
We can offer a wide range of Posca Pens that offer great permanent marking on paper, glass, plastic and fabric. For further information on the specifications, please visit our website.
The colour markers, have unique water-based pigment ink which is usable on most surfaces
You won't find the same fade-proof/waterproof performance with other water-based ink markers
Vast range of colour availability
Black Conductive Storage Bins
Electro conductive storage containers for the safe storage of static sensitive components.
Injection moulded with anti-static additive and non-fade ultra violet stabiliser
Strong, heavy duty with reinforced base, sides and stacking rim
Durable, resistant to most industry solvents and can withstand high temperatures
Clean and smooth inside faces guard against build up of grease
Notes:
Designed to Ministry of Defence specification 59/98 and BS EN 100015
Conductive PCB Rack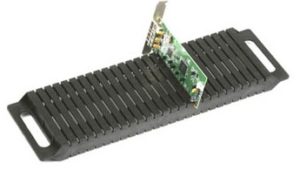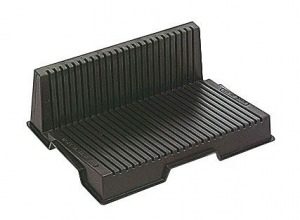 Moulded from conductive polypropylene
Surface resistance 103–105 Ohm
Conforms to IEC 61340-5-1
Ideal for the transportation of PCB's
SMT Magazine Rack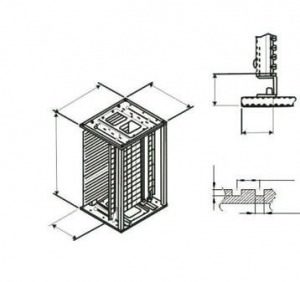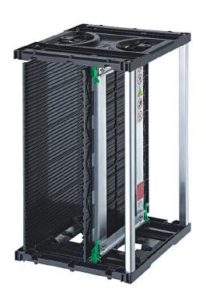 SMT magazine racks are designed for the manufacture, assembly, storage and transfer of PCB
Gear adjustment
Common type (60oC) and heat resistant type (120oC, 160-200oC) are available
Surface resistance: 104 – 106 Ohms
Conductive Foam
Carbon impregnated conductive polyurethane foam
Non corrosive
Ideal for cushioning product in transit
Custom sizes cut to order
Low density foam is ideal for cushioning product in transit
High density foam offers excellent pin insertion properties
We can assist and advise on a vast range of cross linked closed cellfoams for specialist applications please contact one of ourexperienced sales team.
Technical Specification for Low Density Foam (High density available on request):
Property: Test Method: Requirement:
Foam Type N/A Polyether polyurethane foam impregnated
with flexible conductive latex
Density (kg/m3) BS 4443 Pt1 Method 2 24 minimum
Tensile Strength (KPa) BS 4443 Pt1 Method 3A 70 minimum
Elongation @ Break (%) BS 4443 Pt1 Method 3A 100 minimum
Loss in Tensile Strength After Heat Ageing (%) BS 4443 Pt1 Method 3A
140oC for 16 hours
30% Max Loss
Loss in Tensile Strength After Humidity
Ageing (%)
BS 4443 Pt1 Method 3A
105oC for 3 hours
30% Max Loss
Compression Set (50% Compression) BS 4443 Pt1 Method 3A 30% Max Loss
Volume Resistivity (ohms/m) BS 2044 Pt1 Method 3
(100V)
250 maximum
Surface Resistivity (K ohms) Megger BM201
(100V)
<20
Compression Deflection at 50% Compression BS 4443 Pt1 Method 5A 3.3 KPa (Typical Value)
Conductive Waste Bin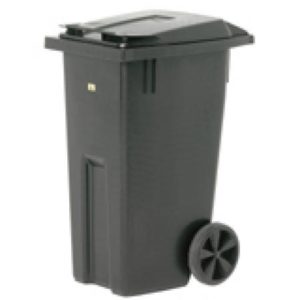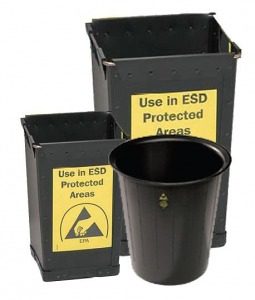 Fibreboard Waste Bin
Made of conductive fibreboard 2mm thick
Reinforced bottom corners
Round-headed metal stud feet
Resistance: <106 ohms
Polypropelene Waste Bin
Made of black conductive polypropylene
Marked with ESD logo
Washable
Rg: <106 ohms
ESD Refuse Sack
Our ESD refuse sacks are made of antistatic polyethylene
Printed in black with ESD caution logo and text onto polyethylene
Supplied in packs of 100
Available in multiple colour options for waste management
Homogeneous, non-amine antistatic polythene film which is effective at low relative humidities (less than 12%). Specifically designed for the particular needs of the electronics industry, it meets Type II Mil B 81705C.
Clean Room Safe Static Dissipative Bottles
These molded polyethylene bottles utilise a concentrate that does not contain any Ethoxylated Tertiary Amine, which is widely used as an antistatic agent. These ESD safe bottles have an average surface resistivity of 109 to 1010Ω/square and do not have any less desirable features associated with surfactant laden material.
These bottles will dissipate a static charge of +5000V in less than 2 seconds at 40% relative humidity. By their chemical nature, they will not have any chemical reactivity with solvents as TCE or alcohol. The pH of the deionised water solutions tested were the same before and after a seven day period. No colour or physical change was noted for any solvents tested.
Laminating Sheets
Our ESD laminating sheets will work with any standard document laminating system found from any office supply stores
Made from PET / EVA
80 micron thickness
Grammage of 95gram/m2
Elongation: MD161% / TD120
Conductive Brush Range
Conductive handle with conductive nylon bristles
Suitable for cleaning PCB's
Resistivity 104 to 106 Ohms
Suitable for both abrasion and residue removal
The handle is made of conductive plastic (104–106 Ω) and the comb is made of dissipative plastic (108–1010 Ω)
Removes dirt on PCB or other sensitive components, and discharges the static electricity to the ground
Brushes minimize static charge generation and dissipates ESD charges to ground when held by grounded personnel
ESD PVC Dotted Palm Glove – Nylon
Dissipative
Elastic
Breathable
Dust Free
Colour: White Liner / Red Dot Palm Coating
Material: 100% Pure Nylon (280 Denier with 13 Gauge) : PVC (Polyvinyl Chloride) Dotted Palm Coating
Available with Red Palm Other size available upon request.
ESD PVC Dotted Palm Glove – Copper
Conductive ESD PVC Dotted Palm Glove – Copper
Colour: Natural Bronze Copper Liner / White Dot Palm Coating
Material: 80% Nylon and 20% Copper (Knitted with 13 Gauge) : PVC (Polyvinyl Chloride) Dotted Palm Coating Other size available upon request.