Automatic
Speed, stability and precision are the hallmarks of CAMALOT automated dosing systems. Innovative drive constructions allow high acceleration even on short sections with simultaneous ground stability. As a result, CAMALOT provides the highest level of precision in applications from solder paste, through "Underfill" and adhesive application. A wide range of dispensing systems will enable tailoring to the customer's needs.
The Camalot® Prodigy ™ dispensing system uses breakthrough technological innovations to enable higher process speeds, greater accuracy, better tolerance and higher productivity.
The state-of-the-art XY drive system is the heart of this device. The linear motors used in the drives as well as the improved motion control architecture and rigid, innovative frame construction ensure unmatched performance and reliability.
The technical details can be found in the data sheets.
.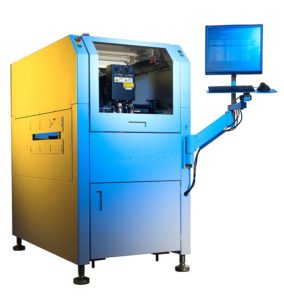 Machine brochures to download below:

Dynamic Dual Head™

NanoShot™

NuJet™

Prodigy™