SCREENPRINTERS
Today's MPM printers are designed and built to the highest standards. They are built on solid foundations of proven technology and contain the most successful ideas and systems from earlier MPM printer models. From new printhead technology to the development of vision systems, the leading Momentum family of printers is ready to meet the most demanding production challenges.
From June 1, 2020 there will be the second generation of screen printers, which are equipped with several new options:
Momentum II is a replacement version of the existing Momentum, but it has several new features and capabilities:
Win10 and Benchmark 5.0 operating systems
EdgeLoc II and EdgeLoc + terminals (BTB only)
Monitoring paste temperature
Roll height paste monitoring (lower and upper limit)
Adjustable frame for templates,
Paste dispenser from a standard jar
Photos and brochures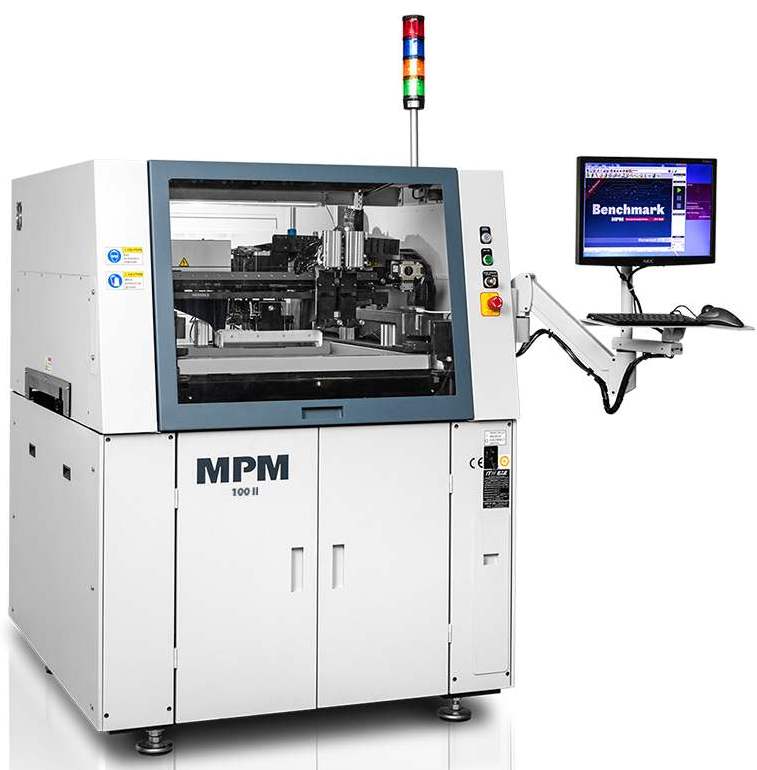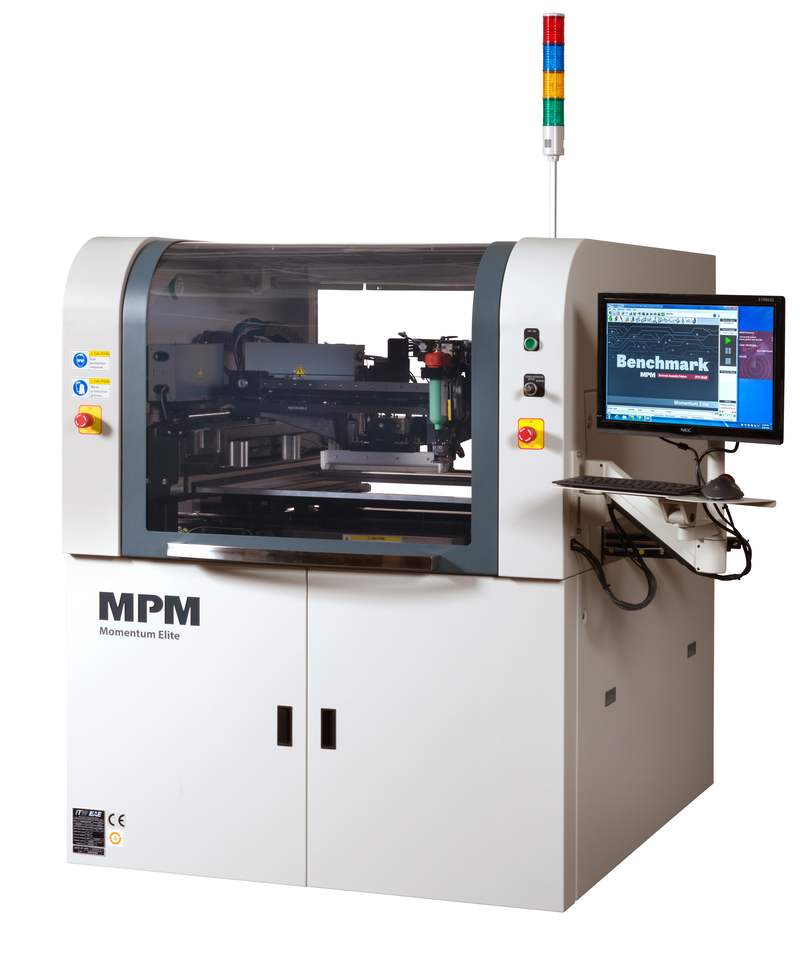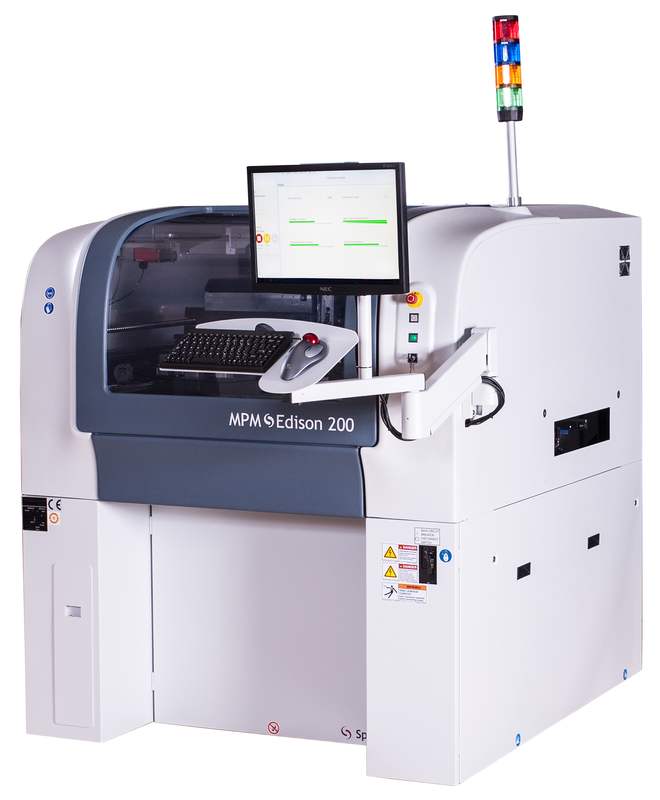 Brochures available after clicking the photo. Below is the link with the Momentum II presentation.